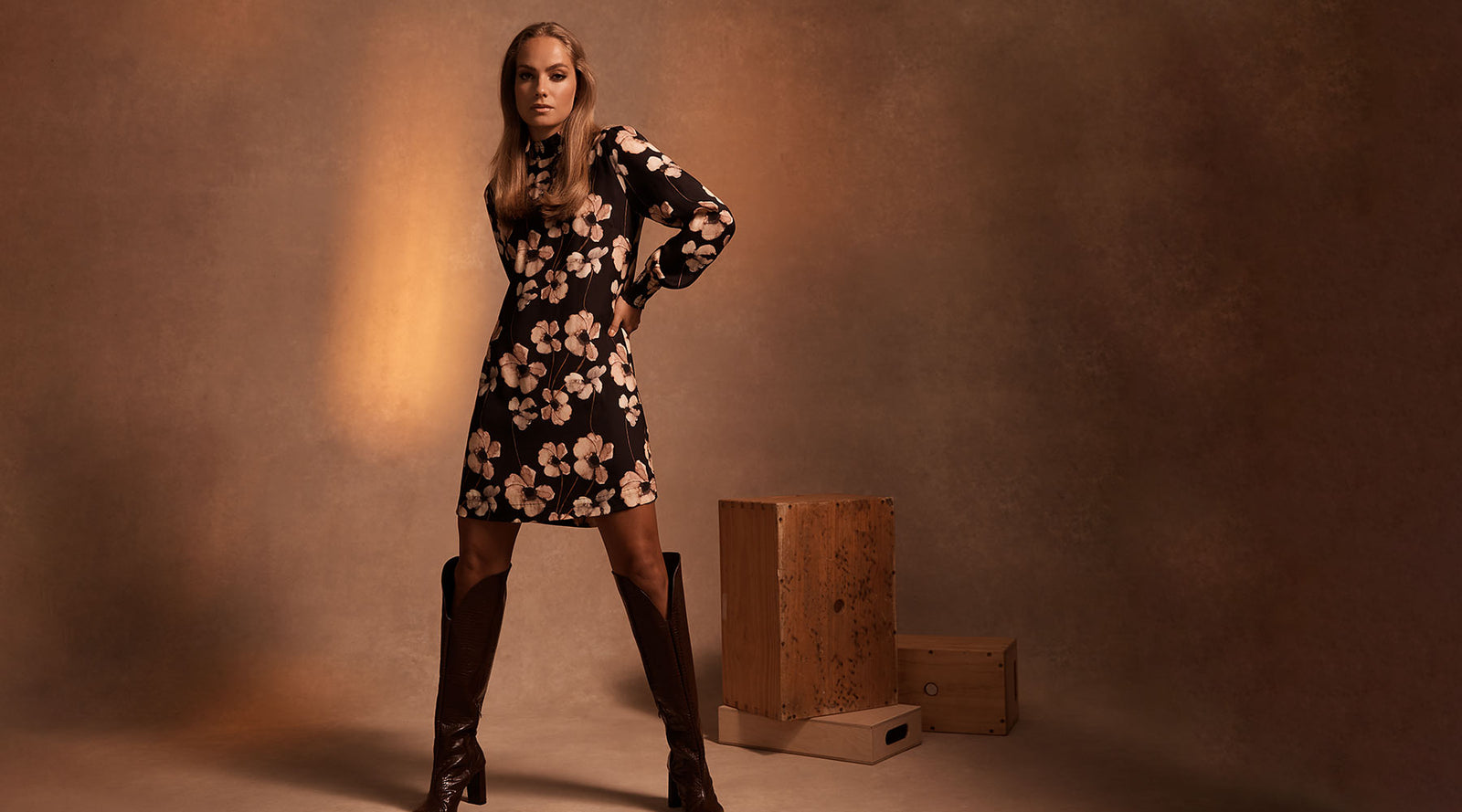 What to Wear to Different Dates
What to Wear to Different Dates
With Valentine's Day just around the corner, we're excited to release our latest print, which exudes sophistication, elegance, and a touch of romance. Perfect for a date day or night – be it with a long-time partner, someone new, or a catch up with your favourite people – our Wild Poppy Print is a stunning and eye-catching feature to have you feeling extra special on February 14th.
Whatever your plan for Valentine's Day, our four new styles featuring the Wild Poppy Print are made with love – quite literally. This autumnal, floral print has been designed in-house at Cable Melbourne, exclusively for our customers to enjoy, and to continue to love, wear after wear.
Cut from a satin back crepe, these pieces are silky to the touch, and flow gracefully with every step.
But which style is best for you? Read below to find out more about these new arrivals and which will be your new favourite clothing piece – and a Valentine's Day hero.
For a Special Valentine's Date: The Midi Dress
The Beaumont Midi Dress is a sophisticated, standout piece for the season, and is perfect for your desk to date wardrobe. This dress is feminine and strong; it is a dress that takes control. Designed with a subtle blouson sleeve and a functional necktie, this dress is versatile for all year round.
Wear with nude strappy heels for a Valentine's Day dinner date, or knee-high boots for a winery lunch. Add extra shape to this dress and accentuate your silhouette by adding a chunky waist belt.
For a Relaxed Date: The Blouse
The Beaumont Blouse is a relaxed fit style that has been designed with a mandarin collar and blouson sleeve with smocked cuff detail. Pair this fashion blouse with your favourite pair of tailored high-waisted pants or a skirt to complete the look. For a casual Valentine's Day date such as brunch, mini golf or the movies, pair the Beaumont Blouse with sneakers so you're comfortable for whatever the date brings.
For Versatility: The Shift Dress
The Beaumont Shift Dress has a mod and retro feel, with its relaxed fit, subtle blouson sleeve and smocked neckline. This mini dress is perfect for a Valentine's Day dinner and dancing and will have you turning heads wherever you go.
It can be dressed up or down easily and is incredibly versatile. Add sneakers and a denim jacket to make it casual, or heels or boots to dress up.
For a Classic Look: The Skirt
The Beaumont Skirt is a feminine option, that is conservative yet sexy. A more casual piece, this skirt pairs perfectly with our Extrafine Merino V Jumper in Nude, which is super lightweight and silky soft to touch. The Beaumont Skirt is fitted at the waist and slightly flared at the hem, giving it subtle movement.
Valentine's Day Gift Ideas:
Valentine's Day is a great opportunity to treat someone you love to a special meal or activity and to spend quality time with them. You can never go wrong with getting your loved one a fresh bouquet of their favourite flowers, unique jewellery or a new statement wardrobe item. Any piece from our Wild Poppy Print collection is the perfect gift for your loved or of course for yourself – if there's ever been a time to treat yourself, it is definitely now after this past two years. The new collection featuring our elegant Poppy Print will have the giftee or yourself feeling stylish, confident, and filled with love and joy.
Another option for a Valentine's Day gift is organising a romantic weekend getaway or local trip in Melbourne for your loved one. Several of our favourite locations include Wineries in the Yarra Valley, Mornington Peninsula, and the beautiful landscapes along the Great Ocean Road. For specific winery ideas around Victoria, NSW and South Australia check out our Winery Style Guide.
If you want to treat a loved one to a special present this Valentine's Day but you want to give them the freedom to choose themselves and take the stress out of gift giving, look no further than our e-gift card. The digital gift card for you Valentine's gift will be sent directly to the recipient's email along with your personalised message and it can be redeemed in-store or online.