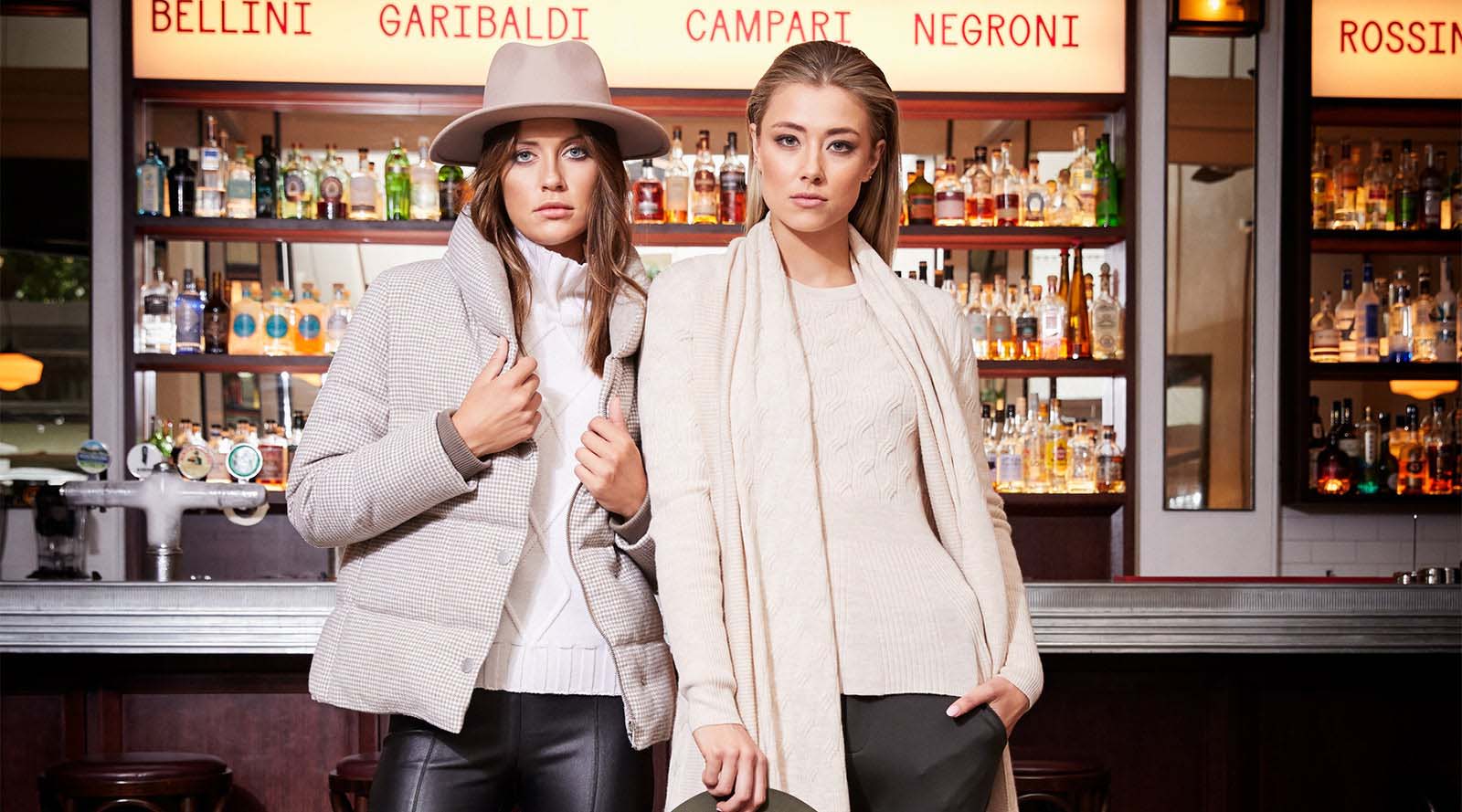 A day at a winery is a treat not only for wine lovers. Wineries also make for great family and group outings, providing breathtaking scenic views, architecture and gardens, as well as delicious food and local produce.
Whether you are heading out for a wine tasting, a long lunch, a romantic getaway or a girl's trip, dressing appropriately for a winery is key.
Bearing in mind you may be spending much of the day outdoors, and with the delightfully unpredictable weather in autumn (and winter fast approaching), you want to make sure you're dressed for anything.
Our top tips for what to wear to a winery are
LIGHT LAYERS: Start with the basics like a lightweight knit top. A breathable knit such as our Babywool Rib Crew is designed to keep you warm in cooler months and cool in summer months (plus it is made in Australia from 100% Australian Merino Wool). Follow with a stylish longline cardigan, like our Long Wrap Merino Cardigan, our cosy Astra Cardigan, or checked Soho Plaid Cardigan for a chic and comfortable top layer.
WINTER COAT: If the weather looks uncertain, pack a warm Puffer Jacket or Wool Coat in the car that you can grab for an afternoon stroll through the orchard.
SCARF OR SNOOD: Add an extra element to your outfit (and another layer of warmth) with a

s

carf or

s

nood. For a lightweight option, look to our Merino pieces, and for luxe warmth, see our cult favourite Cashwool Travel Wrap. This piece is renowned for its versatility – wear it as a shawl or scarf – and if the weather turns it can be used as a blanket!
SHOES: Opt for a comfortable shoe, like a boot or sneaker. You may be walking around the grounds, so closed toe, flat shoes are ideal. Ivy Lee Boots are made in Portugal from the finest leather, so are durable and comfortable for all day wear. Von Routte sneakers give a modern take on the classic white sneaker and pair with any outfit, giving it that 'casual cool' feel.
HAT: No winery day is complete without a stylish felt hat. Those clear country skies can be glary a wide brimmed hat will keep the sun out of your eyes for lots of fabulous photo opportunities.
Winery dress codes are quite laid back, and comfort is key – but that doesn't mean you can't have fun with your outfit and show off your styling prowess.
CABLE'S FAVOURITE WINERIES
VICTORIA
Jackalope: Our favourite spot for a romantic lunch. Book ahead to avoid missing out.
Pt Leo Estate: Gorgeous view of the water – plus the sculpture park is fun for the whole family.
Polperro: Small but beautiful winery on the Mornington peninsula.
Jack Rabbit: Panoramic views. Great casual area for food as well as a restaurant.
Terindah Estate: The views are breath taking here – plus great wine & food.
Basils Farm: Great tasting platters with fresh produce. Also hosts different artists.
NSW
Peterson Wines: Several locations featuring high quality wines and gorgeous views.
Tullochs: Great wine tastings – and is suitable for the whole family.
Audrey Wilkinson Vineyard: Gorgeous view of Brokenback Mountain Ranges.
SOUTH AUSTRALIA
Alpha Box & Dice Winery: Cellar door with a wonderfully eclectic vibe. The concept they are working towards is 26 varieties of wine (one for each letter of the alphabet).
Coriole Winery: Family-owned winery since 1967. Fantastic food and amazing wines surrounded by beautiful hills and just within sight of the sea.
d'Arenburg Winery: Fabulous wines – and features ' The Cube' which was designed by the owner (in the shape of a Rubik's Cube) adds a real point of difference to this winery.
Langmeil Winery: Helpful and informative staff – come for the wine, stay for the knowledge!