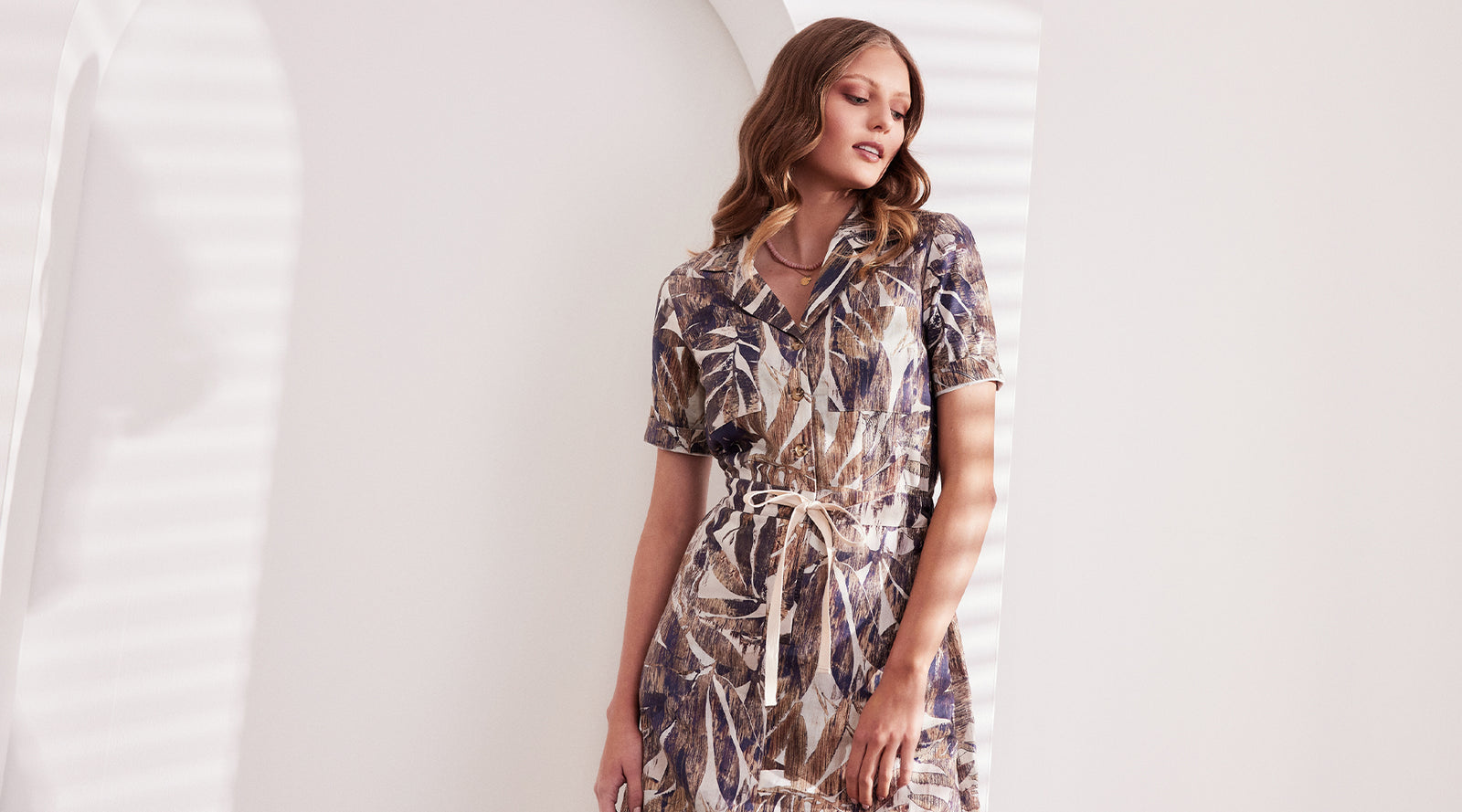 What to Wear to a Garden Party
What to Wear to a Garden Party
With the weather warming up and restrictions easing around Australia, we are starting to fill up our social calendars once again, and planning catch ups with friends and family.
A popular option for group gatherings and events such as birthday parties or Christmas parties is a garden party. Garden parties are a great way to enjoy the company of your loved ones in a safe and open-air environment that is spacious, and to enjoy the sunshine and warm weather over the summer months.
You might be wondering though, is there a dress code for an outdoor event such as a garden party? The garden parties of today are quite casual affairs, so there's no need to pull out your pair of high heels or your fanciest party dress. Cable is here to give you outfit inspiration, so you are prepared with stylish options for your next event.
1. Embrace Bright Colours
Whilst black is a go-to shade for many events, a garden party is a great opportunity to add a splash of colour to your outfit. Bright floral shades as seen in our Laura Wrap Dress and Cashmere Button Cardigan catch the light of the sunshine and are an eye-catching option for an outdoor, daytime event.
As this summer it is all about vibrant and pastel colours, we recommend starting with a neutral base such as wearing white or ivory tones and then layering with colourful pieces to achieve an eye-catching and elegant look. In several Australian states, such as Melbourne and Sydney, there is still a cool breeze in the summer months. Therefore, layering with colourful cardigans or knitwear is always a smart choice for an outdoor party. Our Cashmere V Neck Jumper in Sky Blue and Mohair Shrug in Cornflower are great options to elevate your outfits and offer you a smooth day to night transition at a garden party.
2. Play with Prints
A summer garden party is the perfect occasion to play with bold prints. A midi dress with a floral print or a spotted pattern that is flowy and breathable is another great option for a fun outdoor event. Clothing pieces similar to our Paris Flutter Sleeve Top with its French-inspired spot print and our floral Middleton Maxi Skirt, seamlessly fit within the dress code of a garden party while offering comfortable all-day wear even in higher temperatures.
3. Soak in Summer in a Sun Dress
After spending a long time indoors during the autumn and winter months, it is no question that we are all looking forward to soaking up the beautiful summer weather. Sun dresses are an excellent choice for those who want to enjoy the summer warmth while also staying cool. Our new collection features breathable women's dresses including the Lawson Linen Dress that are made from lightweight materials such as linen.
4. Mix Smart Separates
If you want to opt for smart separates instead of wearing a summer dress, we recommend pairing a chic top with either a flowy skirt or shorts. Wearing a blouse with intricate details is a simple option, yet it adds significant visual intrigue to your outfit. Our Byron Top is a great example of this as it features elegant cut-outs that catch your eye and also serve to keep you cool at any event. Whether the garden party is during the day or at night, reach for your favourite pair of long linen pants for the ultimate stylish and comfortable look. Linen pants are effortlessly paired with a linen tank top or lace cami if you wish to add further detail to your look.
5. Look Casually Chic in a Matching Set
When you can't decide how to pair different separate pieces, reaching for a matching set is an ideal solution. If the garden party you are invited to is on the more casual side, wearing a relaxed-fit pair of linen shorts with a matching linen tank top or blouse guarantees that your outfit will be balanced and fit the occasion smoothly. Our matching sets come in rich colours such as mustard and navy that can be paired for other occasions with various separate items.
6. Opt for Lightweight Fabrics
Wearing fabrics such as linen, cotton and cashmere, no matter the outfit you decide on, will ensure you stay cool at your outdoor summer event. Pairing a cotton blouse such as the new Middleton Blouse and our Lawson Linen Blouse will keep you looking stylish and feeling fresh throughout the duration of your garden party.
7. Remember to Bring a Layering Piece
At Cable Melbourne, we always recommend bringing light layers with you even if the weather looks promising. Any fun party will go on for several hours and the weather might change during the event. Reach for you're favourite summer knitwear piece such as a cashmere cardigan or jumper before you walk out the door, and you'll be covered for any weather shift.
8. Finish Off Your Look With Accessories
Add the final touches to your outfit with stylish yet functional accessories. If your garden party is hosted during the day, remember to bring a pair of sunglasses with you to protect your eyes. Whether the event is on the formal or casual side, incorporating dainty jewellery pieces is bound to elevate your appearance and help you look more put together.
With these tips, we are sure that you will have an incredible time at your garden party without worrying about whether you have met the dress code or not. Browse our new collection pieces for more outfit inspiration.