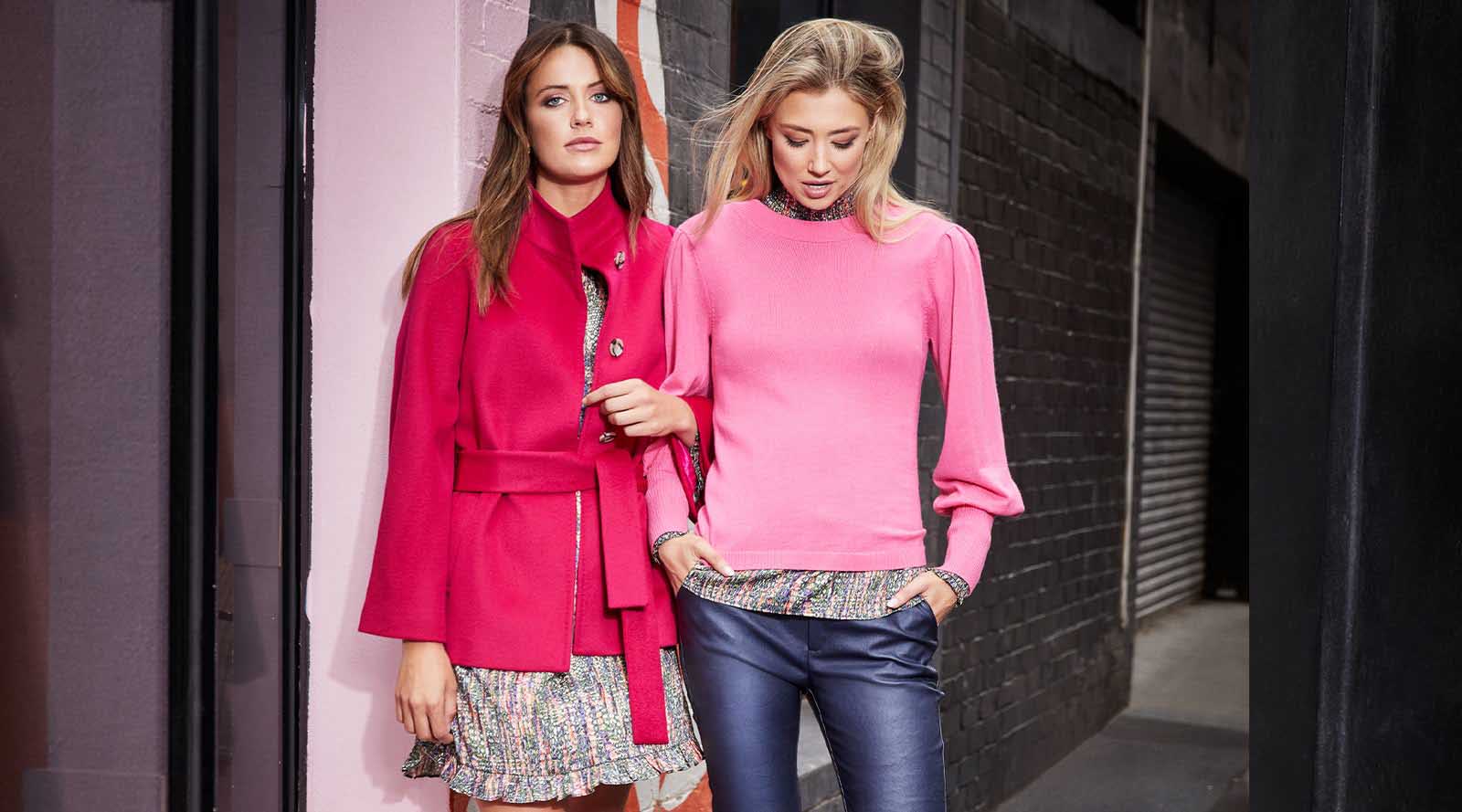 How to Create a Winter Workwear Capsule Wardrobe
Choosing the right outfit for work each day can be a daunting experience. You need something functional, stylish, and different to the day before. Whether your workplace dress code is corporate, casual or anything in between, sometimes we all need a little help creating a variety of outfits that make us feel good, every day. Especially in winter when we are battling not only the wild elements, bulky layers, accessories – and of course the contentious office heater.
Enter: Our Winter Workwear Capsule Wardrobe.
What are the steps involved in creating a winter workwear capsule wardrobe? Before we dive into each of these steps, let's break down what a capsule wardrobe is.
The term, capsule wardrobe, coined by Susie Faux in the 1970s, is a collection of limited, sustainable, and chic clothing. A capsule wardrobe features essential items that suit YOU perfectly and will never go out of style.
At Cable, we have always tried to create pieces that can be paired back with items you already own, and mixed and matched to create multiple outfit options. It is important to us that the pieces you buy can be styled in multiple ways – dressed up or dressed down depending on the occasion. Cable creates pieces you will treasure for years to come.
Having a capsule wardrobe is great for sustainability as it leads to less unworn clothes, less spending and less wardrobe clutter. An added benefit of having a capsule wardrobe is that it is easier to find the right outfit for any occasion – no more stressful dressing experiences. What you are left with is more confidence in the items you have in your wardrobe.
So, how do you create a winter workwear capsule wardrobe?
Start with neutral basics.
Add statement and colourful pieces.
Choose accessories that compliment a range of outfits.
Pre-plan outfits.
Look for holes in your capsule wardrobe.
STEP 1: NEUTRAL BASICS
Start with basic pants, tops, and dresses in neutral colours, such as black, white, grey, navy and tan. These shades pair back with most other shades and are good base layers for your winter workwear capsule wardrobe. Merino wool, cashmere and cashwool make for lightweight base layers to build upon.
Combine monochrome separates such as tops and pants with warm yet breathable knits.
STEP 2: STATEMENT PIECES + COLOUR
The next step in building your winter workwear capsule wardrobe is to add colourful accents. Embrace statement pieces, like check blazers and skirts, bold coloured coats, or add a touch of sparkle or a classic print to your looks. These pieces will be great additions to your base layers and will add an eye-catching element to your outfit. They will remain functional for many cold winters to come, and create a smart-looking ensemble for meetings, zoom calls and lunches.
STEP 3: ACCESSORISE
Add a range of accessories to your winter workwear capsule wardrobe. Whether you are indoors or out and about for you working day, a variety of accessories to choose from will make creating outfits a whole lot easier – and more fun! A staple sneaker and boot are both essential for any winter wardrobe, and during the cooler months, a cosy scarf or beanie will both keep you warm and stylish. Add simple yet classic jewellery pieces to your winter workwear capsule wardrobe to make your outfits look and feel effortlessly chic.
STEP 4: PRE-PLAN OUTFITS
Pre-planning outfits the night before – or even for the whole week – will save you time in the morning and take the stress out of creating outfits each day. Start with your base layers, add a statement piece and finish with accessories. Do not be afraid to repeat the same pieces – just style them in different ways to create a new and fresh outfit. With the right winter wardrobe capsule pieces, there are nearly endless new combinations that you can create!
STEP 5: LOOK FOR HOLES
The final step in creating your winter workwear capsule wardrobe is to look for any holes or gaps. Do you have a lot of jumpers but no coats? Not enough pant or skirt options? See what needs to be adjusted and find pieces to fill the holes.
A winter workwear capsule wardrobe is an essential tool in making your outfits – and life – more streamlined and organised. By investing in key pieces for the season, you will save money, closet space, and time by knowing what styles suit you best, and how to piece them together effortlessly.
Shop our Workwear Edit for more capsule wardrobe staples.