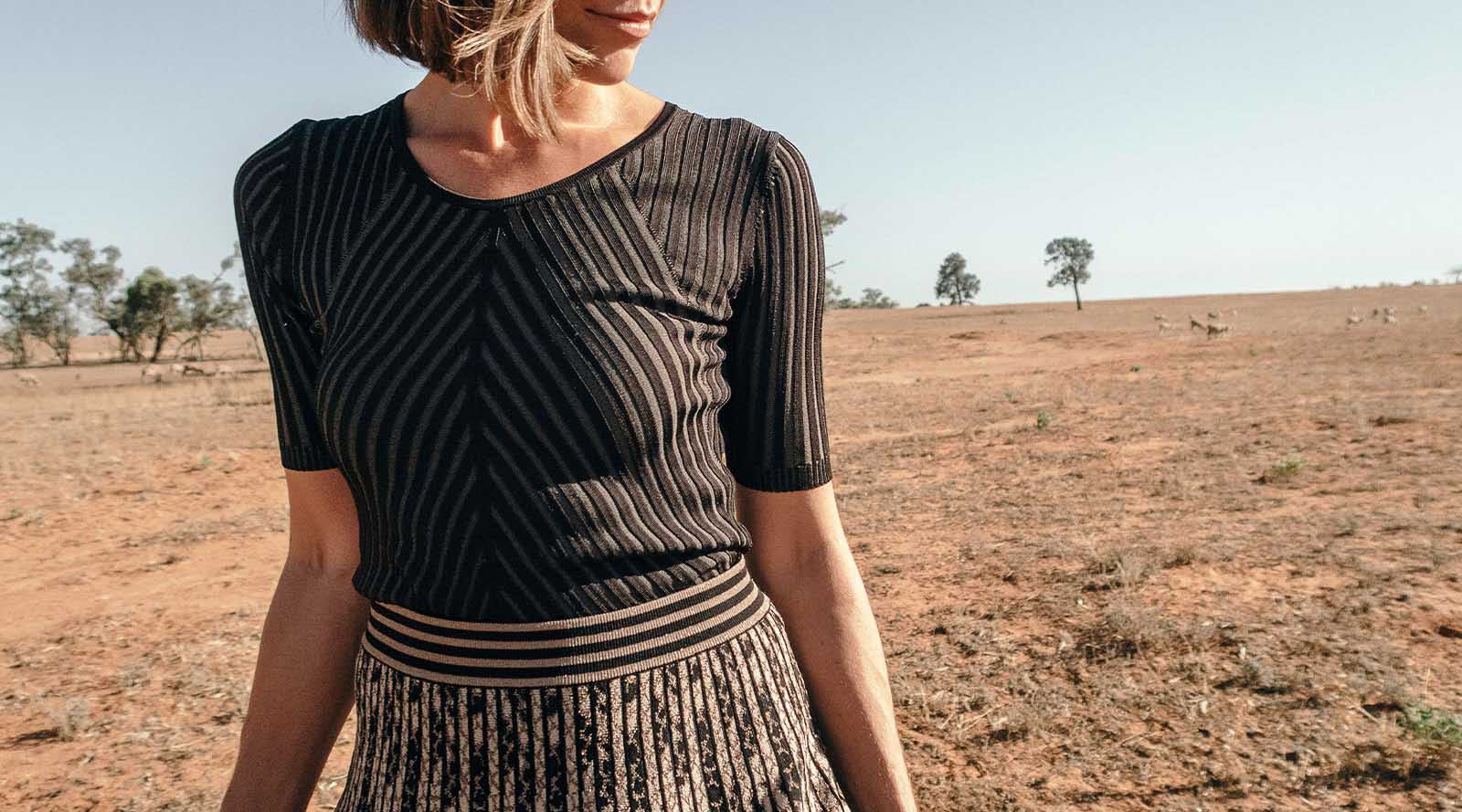 New Autumn Arrivals | Natural State
Cable Muse, Anna Tyrrell from @gypsysfind, showcases our Autumn 21 collection.
Set against the stunning landscape of her home on the VIC/NSW border, Anna shows us the beauty of our own backyard and how she tailors her Cable outfits to suit the environment.
With a colour palette of bronze, shimmering lurex and classic monochromes, plus new exclusive prints, our latest drop will have you covered for the new season and beyond.
Discover our luxurious trans-seasonal fabrics, such as Cashmere and Merino Wool Knitwear, which are perfect for layering.