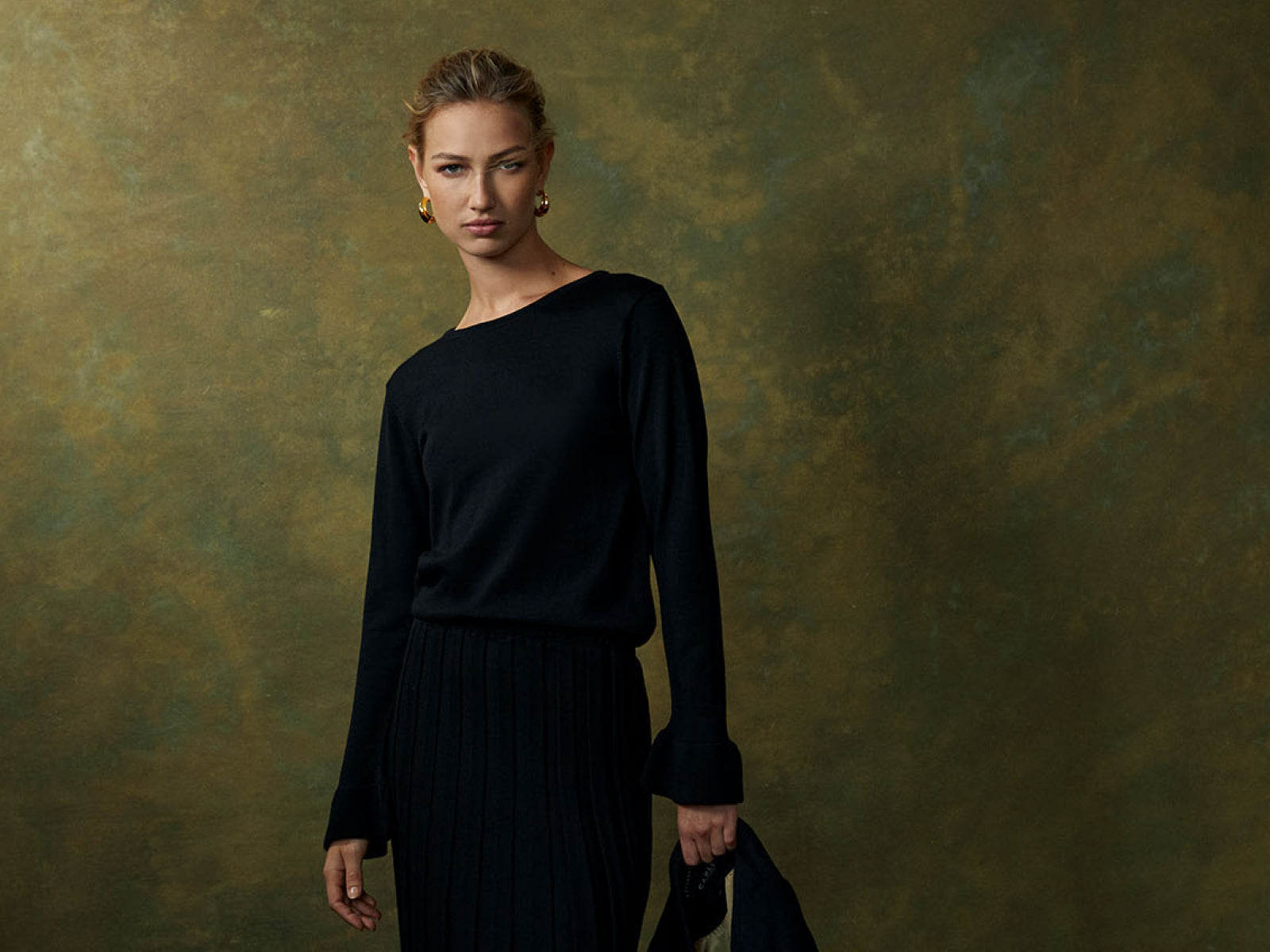 Benefits of Australian Made Clothing
In today's world, the shift towards conscious shopping, capsule wardrobes and slow fashion has had a refreshing impact. As people become more aware of the connection between sustainability and local manufacturing, the demand for Australian-made clothing is steadily increasing, and we're excited to be a part of this change. In this article, we're exploring the many benefits of Australian-made clothing and sharing some of our favourite Australian made pieces from Cable Melbourne.
Why Buy Australian Made Clothes?
1. Supporting local businesses
Supporting local businesses is not only beneficial for the economy, but it also helps small businesses thrive and ensures their legacy continues. By choosing Australian made clothing, you're actively contributing to the growth of local economies and supporting the livelihoods of people in your community
2. Reducing environmental impact
Choosing to buy Australian made clothing means you're making a conscious choice to reduce your environmental impact. Locally sourced fashion reduces the need for extensive international shipping, helping your reduce your carbon footprint.
3. Quality materials and fibres
Australian made clothing is known for its quality materials and fibres. From luxurious Merino wool to delicate linen, locally made clothing is crafted with attention to detail and craftsmanship. By investing in Australian made pieces, you can feel confident that you're getting high-quality garments with a long lifespan.
4. Focusing on quality over quantity
Choosing locally made clothing encourages a shift away from fast fashion. Instead of constantly buying new clothes that quickly go out of style, investing in timeless pieces allows you to create a sustainable and versatile wardrobe.
5. Ethical Production
Australian manufacturing processes adhere to high ethical standards. This means that when you choose Australian made clothing, you can trust that the workers involved in the production process are treated fairly, work in safe conditions, and that the practices are transparent.
In addition to these benefits, choosing Australian made clothing supports the Australian fashion industry, promoting further creativity and innovation within the community. By shopping from local designers and brands, you're encouraging the development of new and unique designs and maintaining the identity of Australian fashion.
Our Favourite Australian Made Pieces
Merino Wool Jumpers
Merino wool jumpers are renowned for their exceptional warmth, softness, durability, and versatility. Cable jumpers are made from the finest Australian Merino wool, sourced from local farmers who embrace sustainable farming practices to ensure the highest quality fibres. Our Merino wool jumpers are a luxurious essential for the colder months with their natural breathability and timeless designs. Whether you pair them with a sophisticated Merino wool skirt, work trousers, or straight-leg jeans, our Merino Wool Knitwear is designed to elevate any winter look. 
Superfine Merino Basics
Merino Basics are a wardrobe essential for year-round wear. Made from 100% Australian Merino wool, these thin tops are designed to provide natural breathability, adapting effortlessly to changing temperatures. Cable's Australian Made collection includes a range of superfine Merino rib tops in classic crew neck, v-neck, and turtleneck styles, making them the perfect foundation for any capsule wardrobe. Whether you wear them on their own or layer them under a dress or coat, these tops offer countless opportunities to create elegant and stylish looks. 
Linen Clothing
Linen, renowned for its timeless appeal, is the perfect fabric choice as the temperature rises. Its airy composition provides ultimate breathability, making it a popular option for spring and summer. At Cable, we've created a range of summer linen pieces crafted from 100% pure linen produced in Melbourne. Linen's natural, rustic beauty and durability make it the perfect fabric for sophisticated yet relaxed attire like blazers, pants, and dresses, ideal for smart casual occasions.
Embracing Australian-made clothing supports local businesses, minimises the carbon footprint, and provides a foundation for a more conscious and transparent fashion industry. At Cable Melbourne, you can explore our Australian Made collection of women's tops, skirts, pants, and more. Each piece is crafted with care, using high-quality materials that are built to last. By investing in these timeless and versatile pieces, you can elevate your wardrobe while making a positive impact. Discover our women's Australian Made Clothing collection now.