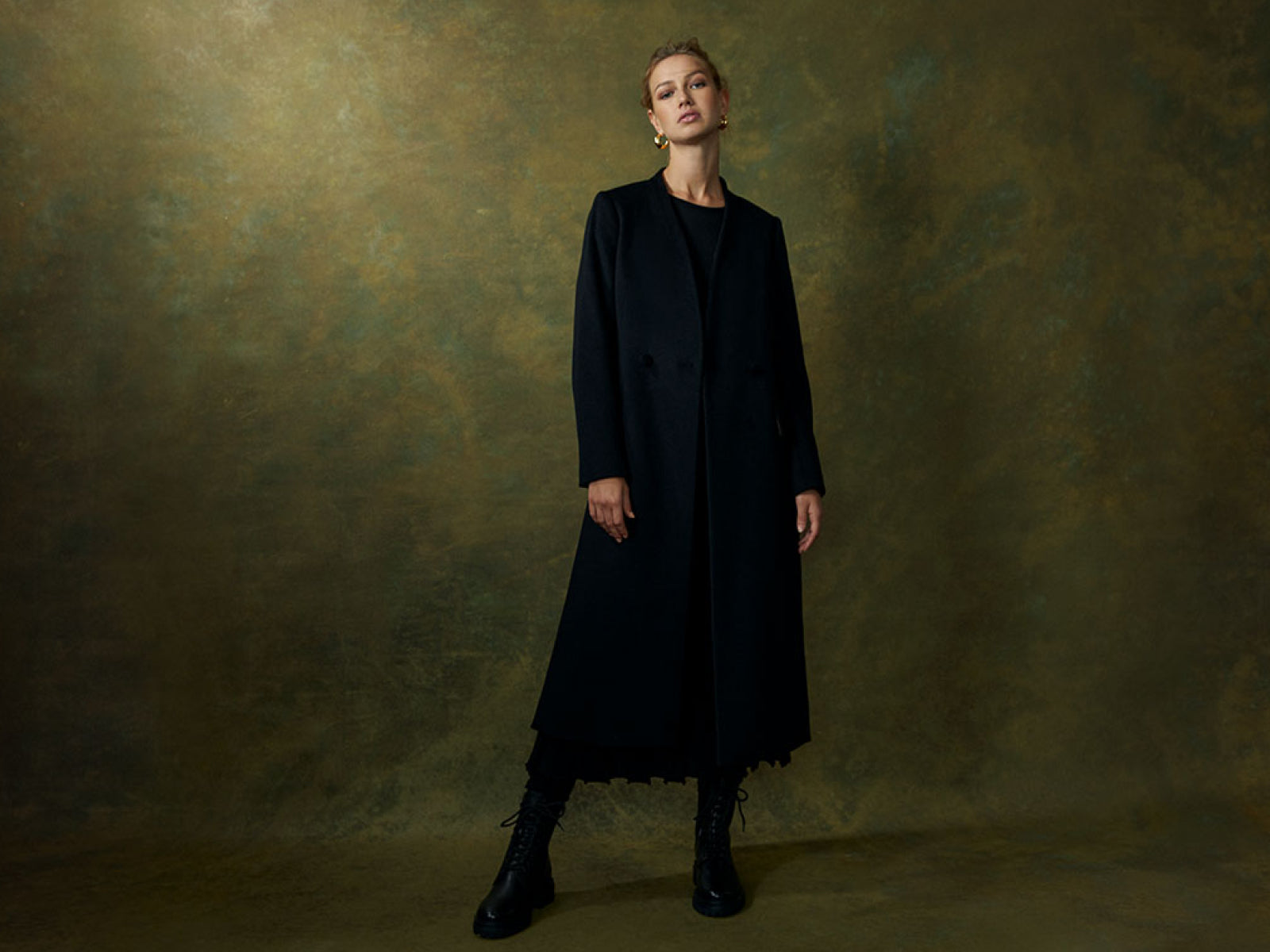 As the weather cools and winter approaches, so do the challenges of staying warm yet stylish. Our social calendars certainly aren't hibernating, so what will you wear this winter? From cosy catch-ups to date nights, outdoor adventures and warm getaways, there are many occasions to dress for. In this guide, we're taking you through our winter essentials to help you craft the perfect outfit for any activity.
For Cosy Brunches: Cashmere
Few weekend activities are more enjoyable than brunch, being nestled in a cafe, surrounded by friends, good food, and great coffee. For easy mornings like these, cashmere knitwear is perfect for an effortlessly elegant look. As one of the most luxurious fabrics, cashmere is known for its superior quality and exceptional warmth. Inject some brightness into your morning with a pastel-coloured cashmere jumper, pair it with comfortable trousers and leather sneakers, and you've got the perfect winter brunch outfit.
Our top pick: Cashmere Rib Jumper
For Winter Date Night: Leather-look
Winter date nights can be difficult to navigate, as you can often feel torn between a flattering outfit and rugging up in as many layers as possible. Leather-look garments strike the perfect balance between the two, providing insulation and a glossy texture that creates a polished, chic look. Waxed leggings or vegan leather skirts are excellent options for winter date nights, so you can stay cosy up top while still feeling like you've dressed up for a special occasion. Wear with a pair of timeless ankle boots and a tailored wool coat for layering up between destinations.
Our top pick: Nadia Wax Pant
For Outdoor Adventures: Puffer Jackets
As a brand established in Melbourne, puffer jackets are a true staple for the winter months. Winter brings a brand new landscape to explore; giving you the perfect opportunity for a luxurious ski holiday or a scenic walk to admire the lush scenery. For outdoor winter adventures, consider a full-length or short puffer jacket with a detachable hood to protect you from the elements. Puffer jackets are an excellent companion for winter trips, as you can create various outfits for different occasions. Pair it with leggings and a cashmere beanie for casual days out, and layer with form-fitting pants for dressier occasions.
Our top pick: Quinn Puffer
For Warm Weather Getaways: Linen Dresses
If you prefer to escape the winter chill, a vacation to a warmer destination is the perfect solution. With fewer layers required, it's a great opportunity to pack light; stick to versatile pieces you can wear for whatever the day presents to you. Linen dresses are perfect for relaxing, but add a touch of refinement when you need it; allowing you to dress it up or down depending on the occasion. With the help of accessories, a neutral linen midi can also be worn year-round. Pair with sunglasses and sandals in summer, and layer with tights, boots and a fine Merino turtle neck when you return to cooler climates.
Our top pick: Pure Linen Shirt Dress
Embrace winter style with Cable Melbourne. Master the art of cold weather dressing with timeless staples crafted from cashmere, merino and more. For more seasonal inspiration, explore our Winter Outfit Collection.