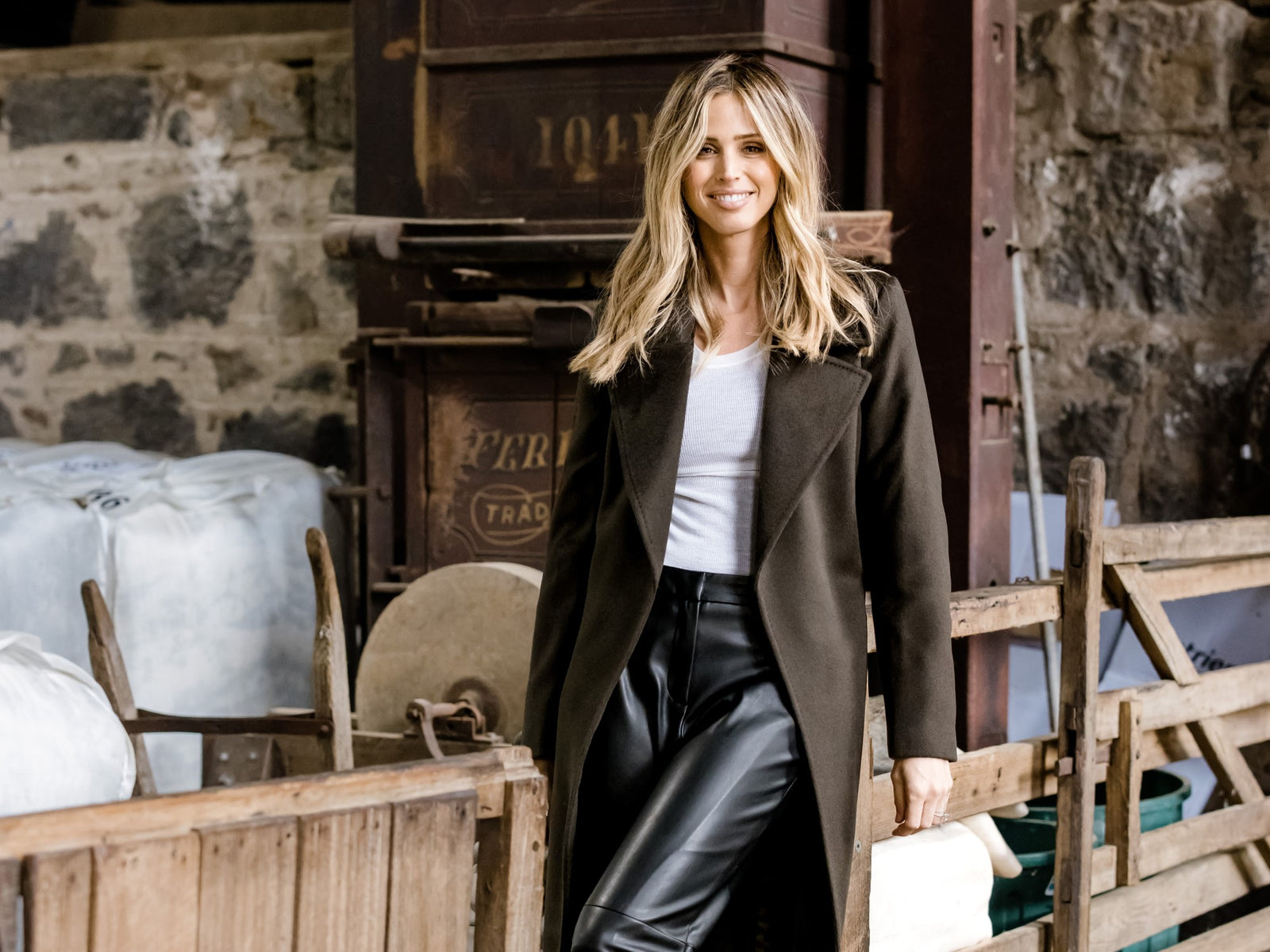 Our History in Wool with Brit Selwood: Cable Melbourne's Luxurious Merino Collection
Discover Cable Melbourne's rich heritage in sourcing luxurious merino wool from the iconic Mount Hesse sheep station near Geelong. Explore our Winter Collection, Everyday Luxe, as worn by Brit Selwood.
Where Beauty Meets Nature: Mount Hesse Merino Sheep Station
Nestled amidst breathtaking landscapes, Mount Hesse is an idyllic sheep station located near Geelong. It is here that Cable Melbourne finds its inspiration and the finest merino wool for our luxurious knitwear. The crisp winter air, pristine surroundings, and the station's commitment to sustainable farming practices combine to create the perfect environment for rearing the season's most exquisite fibre.
Elevate Your Style with Luxurious Merino Wool
When it comes to capturing the essence of classic winter elegance, nothing compares to a well-crafted, structured coat. As showcased by Brit Selwood, our Evans 100% Wool Coat in a longline silhouette effortlessly transitions from day to night, adding a touch of sophistication to any ensemble. Experience the warmth, comfort, and unparalleled quality of our merino wool knitwear that makes you feel cosy and fabulous throughout the winter season.
Indulge in the pure luxury of merino wool with Cable Melbourne's curated collection. Our range of merino wool knitwear is meticulously crafted to embrace your individual style and keep you snug during the colder months. From stylish sweaters to elegant cardigans, each piece reflects our dedication to timeless designs and uncompromising quality.
Winter Fashion with Cable Melbourne: Warmth and Elegance Combined
As the temperatures drop, there is nothing quite like the sensation of wrapping yourself in the highest quality merino wool. Founder and Creative Director Georgina Austin understands this sentiment all too well, stating, "Winter fashion brings the delight of wrapping up in the highest quality wool that makes you feel warm and look fabulous."
Cable Melbourne's commitment to sourcing premium merino wool ensures that every piece in our collection offers both exceptional comfort and sophisticated style.
Discover Our Story and Founder Georgina Austin
To truly appreciate Cable Melbourne's unwavering dedication to merino wool and impeccable craftsmanship, delve into the story behind our brand. Learn more about our Founder and Creative Director, Georgina Austin, and her vision for creating luxurious womenswear that embodies the spirit of modern elegance.
Read more about the Cable Melbourne story here.