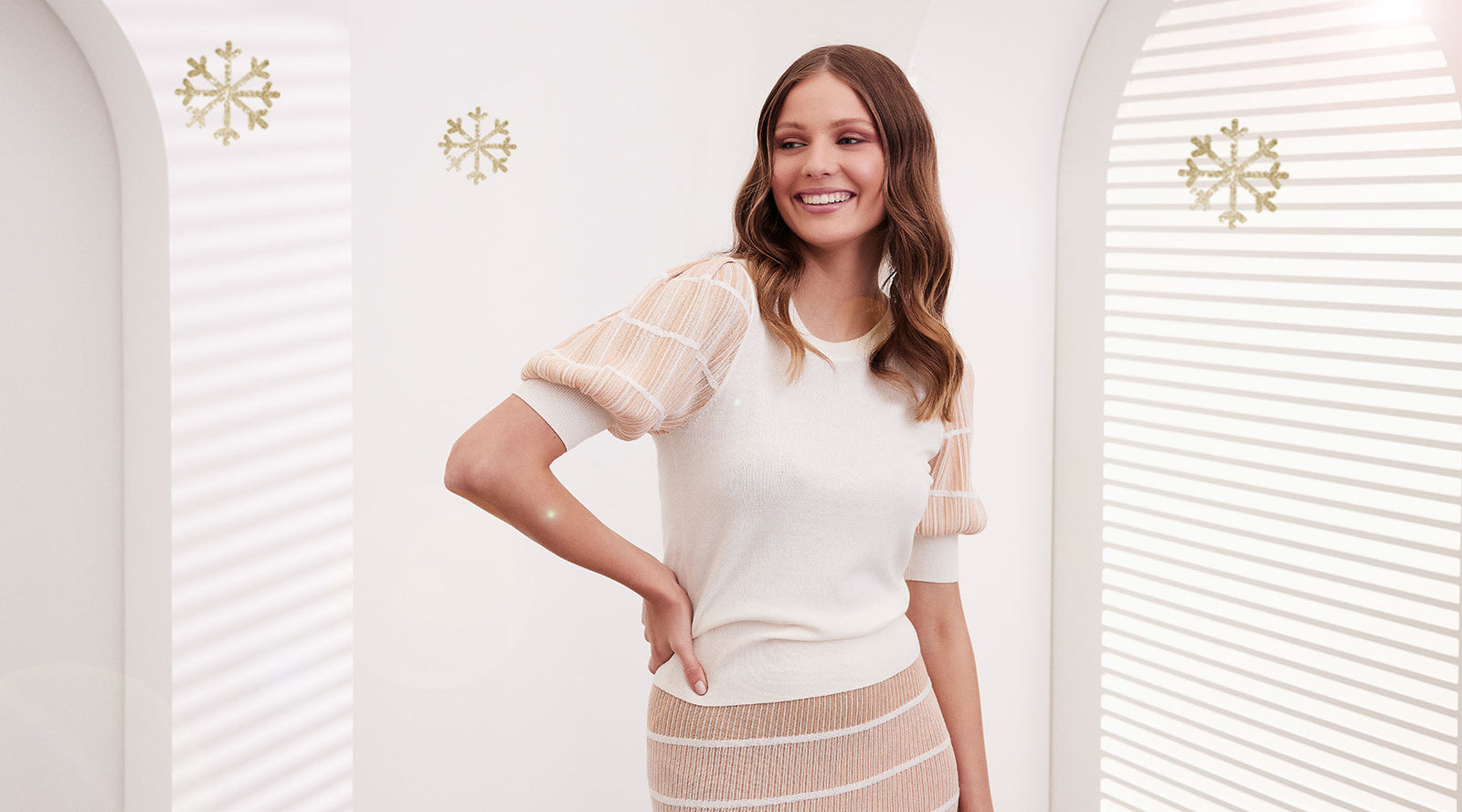 Cable's Christmas Gift Guide
Amongst the festivities, food and merry cheer, Christmastime can be also become overwhelming when contemplating all the many Christmas gifts we must buy for our family, friends – and when creating our own Christmas gift wishlist.
The Cable Christmas Gift Guide is here to help you buy for all the different people in your life – who each have their own unique style, personality, taste and gift preference. Shop our top Christmas Gifts for 'The Style Queen', 'The Adventurer', 'The Tropical Traveler' and 'The Socialite'.
THE STYLE QUEEN
For the woman who is always impeccably dressed. This friend or family member knows her way around fashion – so opt for a gift that is effortlessly stylish.
Our Middleton Skirt in Ink Floral is an eye-catching print skirt that your Style Queen can dress up with heels and jewellery, or dress down with a white t-shirt, sneakers, and a leather jacket. This maxi skirt will become a staple in her wardrobe giving her the opportunity to create countless of new outfits no matter the occasion.
For a one size fits all gift, give the Style Queen a matching jewellery set from Australian label Murkani Jewellery. The Murkani Pearl Necklace and Murkani Pearl Hoop Earrings in silver make an elegant fashion statement and can be paired with any outfit.
Every chic woman knows how equally important accessories are to clothing items. If your recipient has an extensive collection of jewellery items but is lacking key styling pieces such as belts, now is your chance to add the missing piece to their collection. A black belt with gold detailing will both sinch in her waist and add visual interest to her outfit.
THE TROPICAL TRAVELLER
For the woman who is always jet setting off to somewhere fabulous and warm (think Sorrento, Port Douglas or a cruise), gift her this Christmas with a summery print like our Lawson Linen Dress in Retro Palm, a lightweight and flowing blouse like our Middleton Blouse in Ink Floral or a playful, matching set like our Bay Linen Tank in Mustard and Bay Linen Short in Mustard. A breathable summer dress or matching set will be the perfect gift for the woman continuously on her feet exploring the beautiful scenery Australia has to offer.
THE SOCIALITE
This woman is always off to brunch, lunch, dinner and beyond! For her endless social activities, give her statement making pieces that can be dressed up or down. The Middleton Dress in Ink Floral and Lawson Linen Skirt in Retro Palm are both stunning pieces that suit many social settings and are sure to turn heads when out and about. A cardigan like our Cashmere Button Cardigan in Ecru is a great Christmas gift for the women on-the-go, as she can take it with her or drape it over her shoulders for if the weather turns. This item is truly versatile as it is the perfect summer cardigan to offer warmth when an event runs into the evening, and it can also be layered up in the winter for that extra layer of cosiness.
Women's sunglasses are the ultimate must-have accessory in the holidays for a true Socialite who will be spending a lot of time out and about. A pair of sunglasses that is fun and colourful to wear but also offers the right sun protection, is a gift we would all love to receive knowing the intensity of the Australian sun.
THE ADVENTURER
For the adventurous person in your life who is always planning a getaway involving hiking or bushwalks (that end with an amazing view), this Christmas is the perfect time to give her some travel essentials like our Weekend Slub Tee in Mid Blue or a pair of Von-Routte Sneakers. Our Peachskin Cable Cardigan in Black is great for keeping cosy on long walks and can even be paired nicely over activewear.
With these gift ideas for women, you'll be sure to find an item to suit any lifestyle and stylistic preference, making your present a thoughtful choice that will certainly hit the mark.
When you are not sure what to buy and want to give your loved ones the option to choose their own Christmas Gift, a Cable Digital Gift Voucher is a great idea and can be used on the Cable website or in any Cable store.