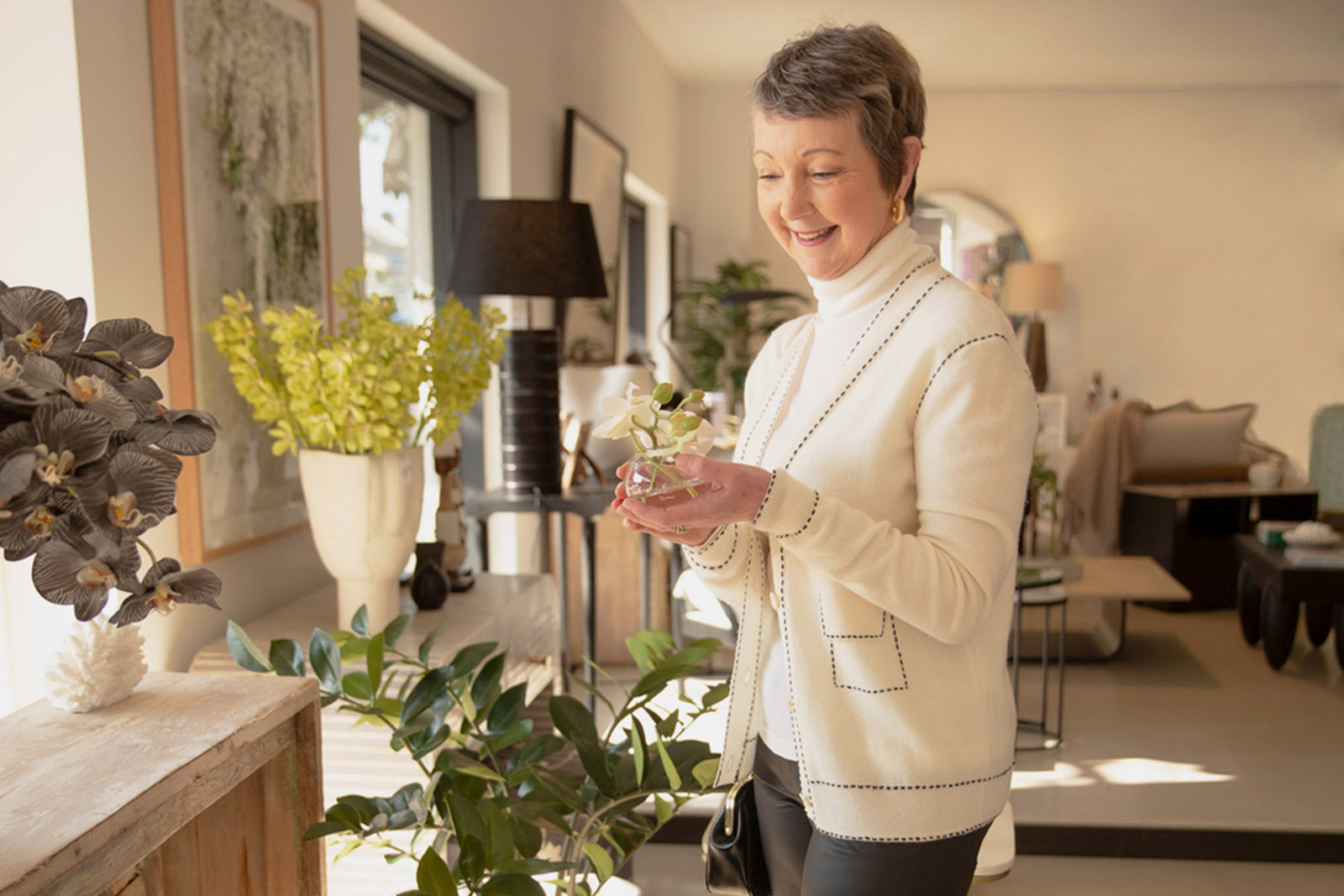 Talking Cable - With Linda
Introducing Linda Drodge, one of Cable's wonderful support staff, who is passionate about fashion and styling. With years of industry experience and a love for Cable Melbourne, Linda popped into our Hawthorn store and styled her favourite looks. We then asked her a few questions around her favourite pieces from this season.
Tell us a little bit about you...
I feel very fortunate to have a be super busy life with my wonderful family and friends spending special time with them all. My days are filled with a wide range of activities from working part time, going out, socialising as well as energetic activities with my gorgeous grandchildren, so I am always on the move. Just a busy fun lifestyle, really.
Why do you like wearing Cable....
I love wearing Cable because of the quality of fabrics, I feel stylish and contemporary whilst age appropriate. I also love how versatile Cable can be; I can easily build a capsule collection, I can mix with the pieces I already own and have a completely different outfit, take it from desk to dinner.
Which are your favourite pieces this season...
I still love the Beaumont skirt from last season. This season the Cashmere Contrast Cardigan, the Bonn Raincoat and Black Linen Suit.
How has your style been influenced since working with Cable Melbourne...
it has allowed me to build a great capsule collection. Recently I had a weekend away for a family occasion. I was able to have my five key pieces in rotation; change a pant for a skirt, add a coat and be ready for the next thing, have lunch, go on walks, have dinner, mix my pieces again and dressed them up for our family event.