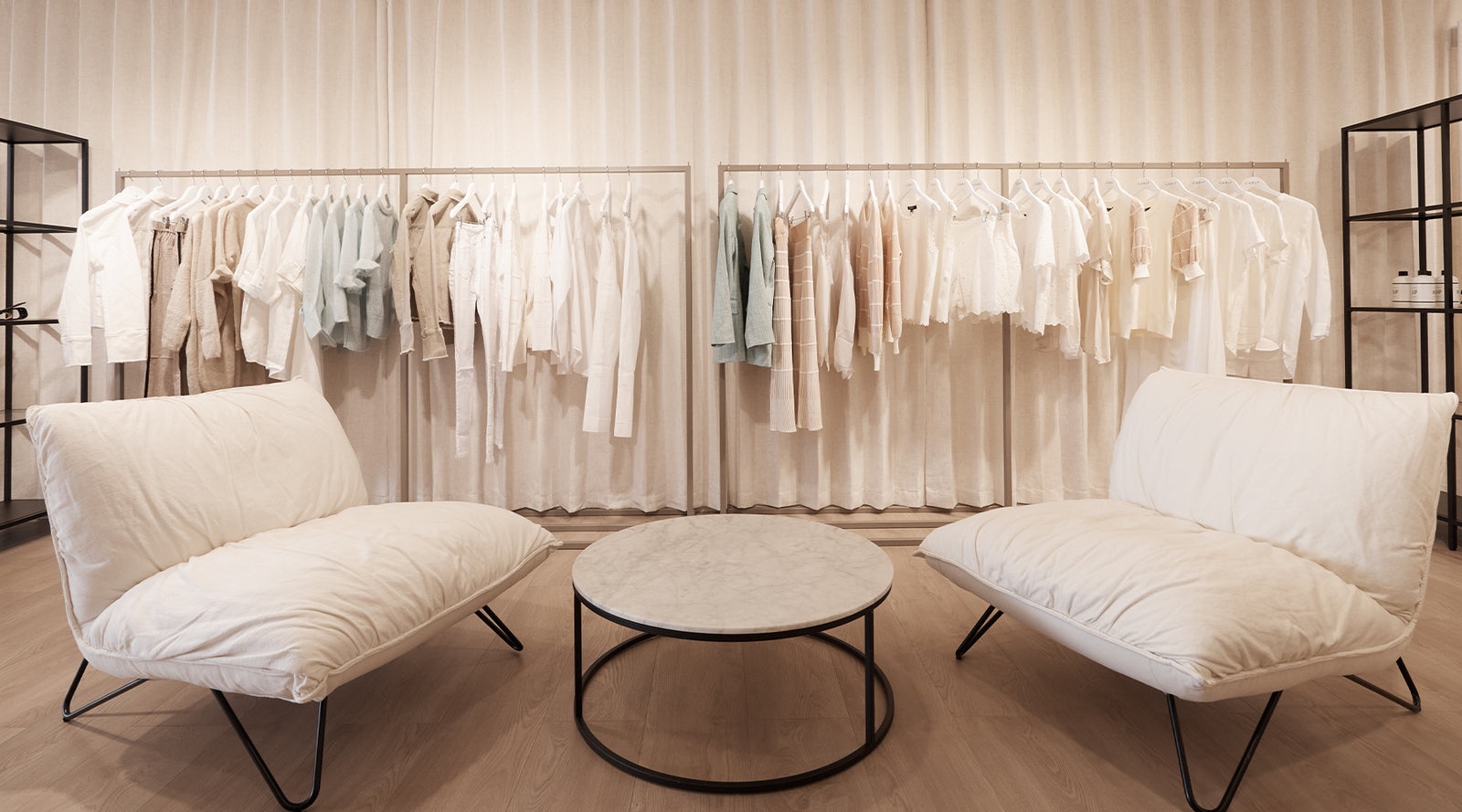 HELLO GEELONG!
We are so excited to open our second new Cable store for 2021 – in Newtown, Geelong.
CABLE Founder and Creative Director, Georgina Austin, said "After the success of our Sorrento store, I knew we would also have a customer base along the other side of the coast and would be able to capture locals and holiday-makers alike. CABLE clothing lends itself to weekends away, outings with friends, layering for all weather events – and of course, cosying up at home."
Come to our Newtown store and find all your Cable favourites such as our signature wool knitwear that is made from 100% Australian Merino Wool and our elegant cashmere knit pieces. Browse our range of luxe linen clothing, which includes linen dresses, skirts, shorts, and matching sets that are perfect for the warmer weather. In the autumn and winter period, visit our store to select your new go-to puffer jacket or wool coat for the season, and accessorise with a heavenly soft beanie and scarf from our range.
If you're looking to build a capsule wardrobe, our all-year round Australian Made Clothing collection is carried at our new store and it features a variety of timeless styles.
Our Geelong store carries must-have accessories for your weekend away or your next social outing, so look no further than our wide range of belts, sunglasses, and intricate jewellery pieces. In our new store, you'll also find the latest collection from our sister label, Purle, which particularly features a variety of staple accessories.
Whether you are coming down for a daytrip from Melbourne or visiting from other states such as NSW and SA, come meet our Geelong team who will be happy to assist you.
Visit our new CABLE Geelong Store at:
Shop 2, 335-337 Pakington Street
Newtown 3220
T: 03 4224 0235
Geelong Store Trading Hours
Monday - 9.30am - 5.00pm
Tuesday - 9.30am - 5.00pm
Wednesday - 9.30am - 5.00pm
Thursday - 9.30am - 5.00pm
Friday - 9.30am - 5.00pm
Saturday - 9.30am - 5.00pm
Sunday - 10.00am - 4.00pm