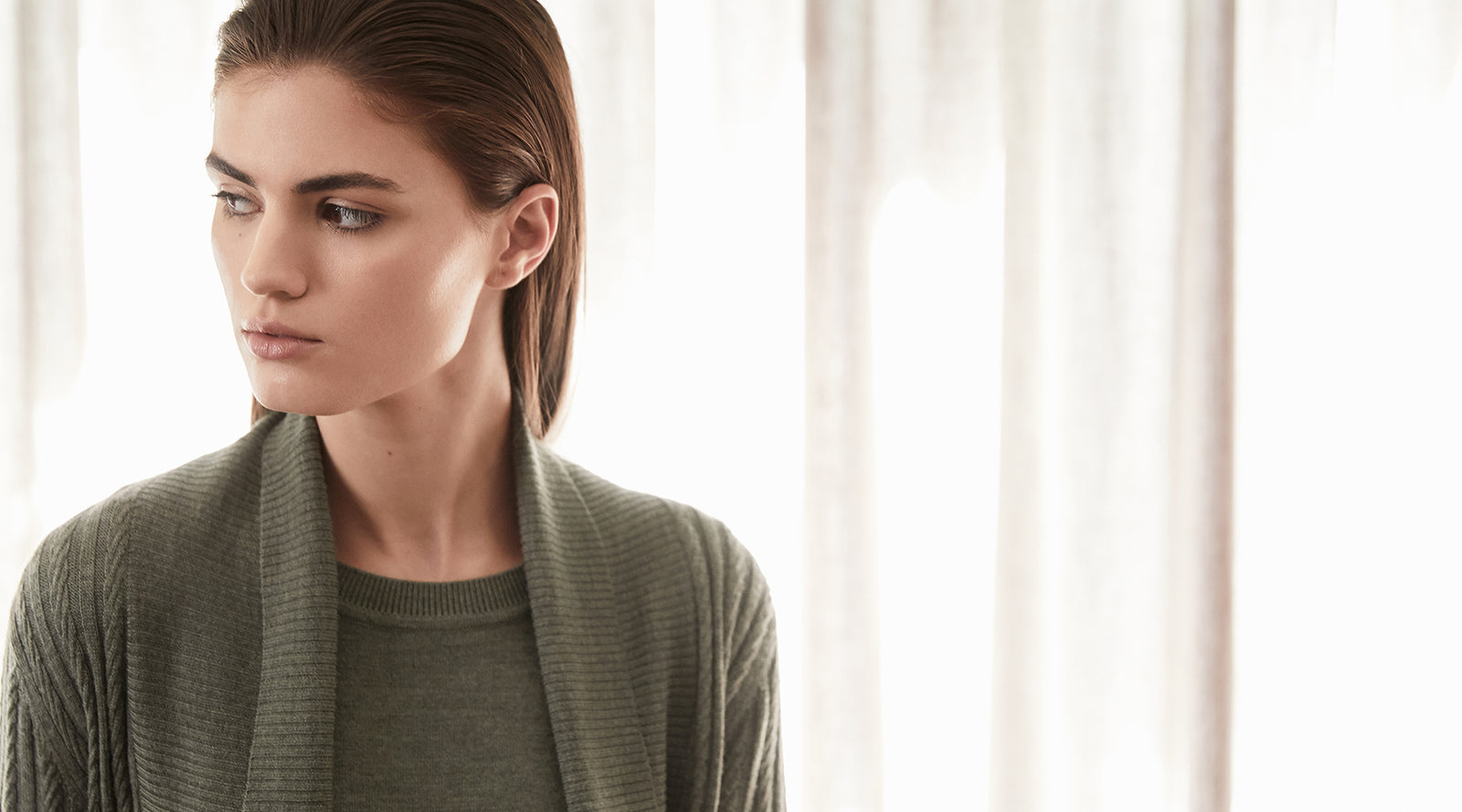 Help your beloved Cable Knitwear pieces to last
season after season with our easy to follow
Knitwear Care Guidelines.
Our Cable Wool Wash is specifically formulated
with pure eucalyptus oil for effective yet gentle cleaning
of all knitwear fabrics - from our supersoft
100% Australian Merino Wool,
to our luxurious Pure Cashmere,
to our cosy Mohair Woolen blend,
to our warm Cashwool fibres,
as well as cottons and washable silk garments.
KNITWEAR CARE GUIDELINES
HAND WASH
Hand washing your wool garments will produce
the best result.
Fill a clean sink with with cold water, adding the
recommended amount of Cable Wool Wash.
Do not use anything harsh that may damage delicate yarns.
SOAK
Turn your garment inside out and submerge in the
soapy water, gently swishing around
and leaving to soak for no longer than 5 minutes.
Wash separately, and do not mix colours.
Spot treat stains wit a small amount Wool Wash
and gently massage.
RINSE
Thoroughly rinse your item in clean, cold water.
Press out the excess water. Do not wring.
Place your garment on a clean towel and roll it up.
Gently press down and let the towel absorb the excess water.
DRY
Unroll the towel and place your garment in its natural shape
on a flat surface until it is completely dry.
Cool iron on reverse if necessary.
All garments can be dry-cleaned if needed.
STORE
Don't hang your knitwear. Fold and keep in a drawer.
Wool is very susceptible to moths and moth damage,
so we strongly recommend the use of an anti-moth protector,
such as the natural Thulby Clothing Protector
(sold in Cable stores).
Replace each season as their smell (and efficiency) fades.